Following the Bhoys to the Netherlands?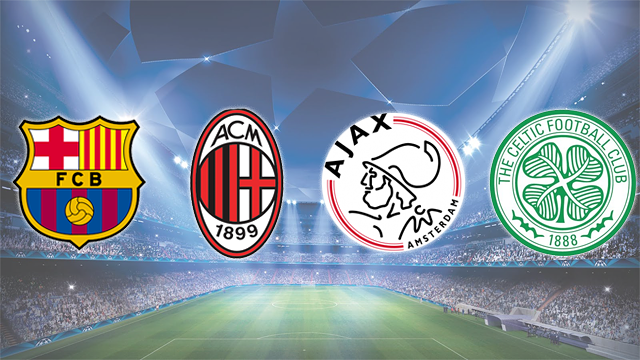 As you will all know, Celtic have been drawn alongside Ajax, AC Milan and Barcelona in Group H of this season's Champions League. With this in mind, as we carry on from the success of last years travel accounts (and pages), we will be doing all we can once again to help every Celtic supporter travelling to any of the three away matches. Each trip will have a webpage on this website, which will be constantly added to with information and answers to frequently asked questions (FAQ's).
Alongside this, our trip specific Twitter account will do what it does best, answering questions using the wonders of modern technology and our support as a whole. Fans will answer other fans questions, and we'll do everything possible to help each other out as usual, so if you have any questions, please feel free to get in touch, either here or on Twitter.
This account is "@AjaxMB" on Twitter, so give us a follow and get involved. Much more information can be found below.
When and where is the match itself?
Celtic will take on Ajax on the 6th November 2013, with a kick-off time of 20.45 local time (19.45 GMT).

The match itself will take place inside the Amsterdam Arena, the 53,000 seat home of AFC Ajax and host of last season's Europa League Final.
How can I make my way to the stadium?
The Amsterdam Arena is situated around 10 kilometres (a little over 6 miles) from the city centre.
There are several ways in which a supporter can travel to the stadium, but most fans make use of either the train or subway (metro) links when doing so.
There is a station which is serviced by both the overground and underground services which is located only a few minutes walk from the stadium itself.
This station is called "Bijlmer ArenA" and is only a fifteen minute journey from "Amsterdam Central Station" if you use the overground service. However, if you wish to use the underground, you can do so by using the "Metro 54″ line from the aforementioned central station, or one of several other stops located within the city centre (check maps for more information). Notably, journeys on the underground generally take slightly longer than their overground counterparts. Obviously, other methods such as taxis can be used, but are thought to be significantly more expensive than their rail counterparts.
What will the weather be like?
Most tourists would regard November as poor month to visit Amsterdam with regards the weather, but being from Scotland and Ireland, the majority of our supporters are used to poor weather.
The average temperature in November is 7 Celsius in the city, with highs and lows ranging from 10 Celsius to 4 Celsius. However, as we are travelling in the early part of the month, it may be slightly warmer.
Sadly though, November is, on average, the second rainiest month in the city of Amsterdam. It tends to rain more often than not over the course of a whole year, with 187 days out of 365 usually seeing some form of rainfall. Notably, most of this comes in the form of showers, rather than prolonged heavy bursts.
In truth, it is impossible to say with certainty what we will face, but be prepared for it to be cloudy and damp.
How can I travel to Amsterdam?
Having faced a trip to Kazakhstan in the qualifying round, travelling to Amsterdam will be a welcome change not only to the Celtic team, but to the Celtic support also.
Serviced by one of the world's busiest airports, "Amsterdam Airport Schiphol", it is safe to presume that the majority of travelling fans who choose to fly will land here. The airport itself is located only 9 kilometres (5.5 miles) south-west of the city centre.
Schiphol is connected to "Amsterdam Central Station" (mentioned above) by a direct rail link. Trains run approximately every ten minutes from platforms one and two (and occasionally three), and tickets for the journey cost only a few Euros each. Please note that these trains run hourly during the middle of the night. Whilst this is, by all accounts, the easiest and cheapest way of travelling into the city, buses do also run from outside the terminal buildings, and taxis are also available, although both of these options are more expensive than the rail alternative.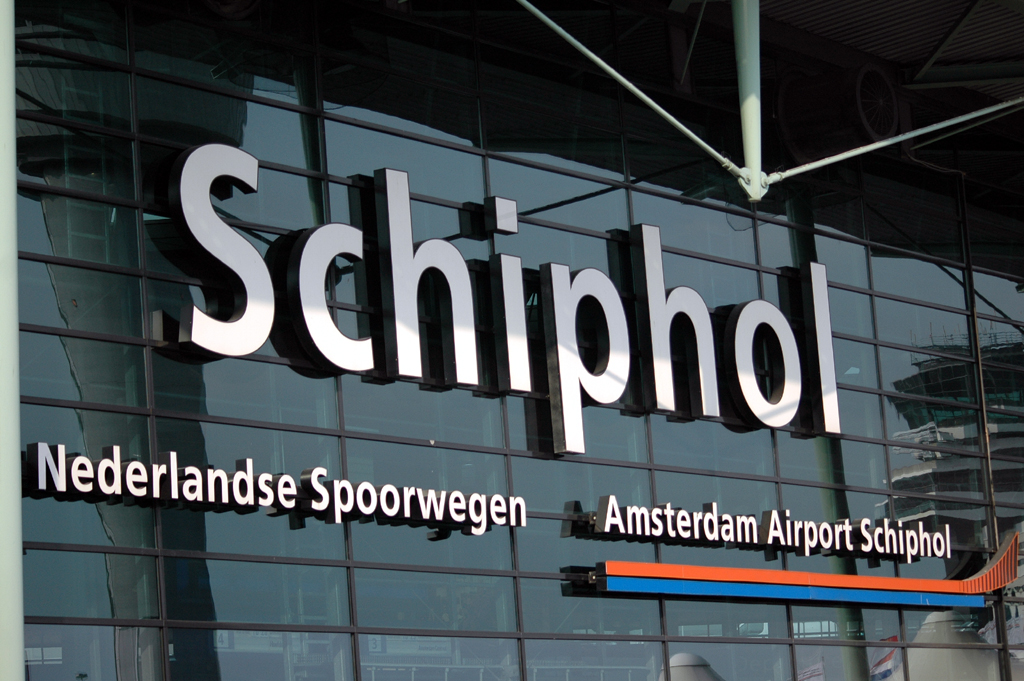 What is the best way to get around the city (excluding travel to the match)?
Amsterdam is a fantastic city in the sense that the vast majority of the attractions and tourist sights can be reached using nothing other than your own two feet. The distances involved are not large (generally) and therefore this can be a nice way to see the city.
Using public transport is also an option, with trams being the method of choice for many short journeys (buses and trains are really only used for longer trips – such as that fans will make to the Amsterdam Arena). These are inexpensive, with various offers available for day passes etc. Many locals also use bicycles, which can be rented (on the off chance anyone wants to do that).
Lastly, I feel I should mention that canal boats are a popular pastime for tourists. Canal buses run from the mid-morning until the early evening along three of the city's major canals. All day passes aren't hugely cheap (somewhere around 15-20 Euros), but these certainly provide a unique way in which to travel and see the city in a relaxed manner.
Can I take a tour of the stadium?
Yes, tours are available at several times every day, priced just under fifteen Euros for adults and ten Euros for children.
More details, including times and restrictions regarding match days can be found HERE.
PLEASE NOTE: More information regarding matters such as tickets, meeting points, hotels, local laws and the city in general will be added in the coming days and weeks. If you have any questions or queries, please contact us here or via Twitter (@AjaxMB).