Why the Old Days are Gone; and Why that isn't a Bad Thing
In the mid-sixties, the release of "The Good, the Bad and the Ugly" allowed the ears of moviegoers around the world to be graced by the sounds of "The Ecstasy of Gold" for the first time. This piece, originally composed by Ennio Morricone, is one of those tunes which a lot of people know without ever being able to remember its name. Everyone from Metallica to Sporting Clube de Portugal have made great use of it when in need of some typically dramatic entrance music. Hell, it was even featured in the live show of "Still Game". However, even with all of that being said, I feel the original use is perhaps the most apt for the purposes of this article, as the song plays in the background in one scene of the aforementioned movie whilst one of the main characters, Tuco, desperately searches a cemetery for a grave containing a treasure chest filled to the brim with gold coins. The importance of this will become clear in time.
As I sit here and write, it is Monday 8th August. The weekend just gone has seen the start of the 2015-16 Scottish league season. Thousands flocked to stadia across the country, excited to see what the new campaign would bring. In the Premiership, Dundee recorded an impressive victory in Dingwall; Partick Thistle got the better of Inverness Caledonian Thistle at Firhill; Motherwell defeated Kilmarnock; Hamilton left Ibrox with a point; the tussle between St. Johnstone and Aberdeen ended goalless; and Celtic edged past Hearts at Tynecastle. In the Championship, Hibernian dug out an important away win against Falkirk; Dundee United were held at home by Queen of the South; St Mirren and Morton drew one-all; Raith Rovers bettered Ayr United and Dunfermline Athletic and Dumbarton treated supporters to a seven goal contest. In League One, there were comfortable wins for Alloa and Livingston, whilst the start of League Two's action saw debutants Edinburgh City lose by three goals to two against Forfar, despite Craig Beattie (yes, him) leveling the game at one point.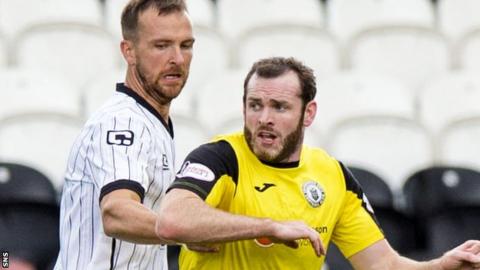 Clearly then, regardless of one's personal Club affiliations, I feel it is safe to say that a lot went on in Scottish Football during the weekend. Indeed, in the top two divisions alone, there were thirty goals and forty-eight yellow cards (as well as one red) handed out during eleven matches. Of course, if you're not an avid fan of the Scottish Championship and didn't manage along to a match this weekend, you would likely have missed most of that since Sunday night's Sportscene now seems to have forgotten all about that division (let alone those below it). Before proceeding, I should say that I whilst I wished to be able to consider the lower two leagues and the respective number of cards therein, BBC Sport doesn't appear to bother with individual online match reports for those fixtures. Perhaps they just haven't gotten around to it yet, but it is Monday evening. Contrasting and comparing that with their coverage of English football, match reports can presently be found for this weekend's games down to the fifth tier of their domestic leagues. You can read all about North Ferriby United versus Braintree, but don't bother if you have an interest in Albion Rovers or Airdrieonians.
Returning from that slight tangent, allow us to consider Sportscene once more. Prior to Rangers' liquidation, television had little interest in the highlights of Scottish Football matches outwith the top division. Like it or not, it was the birth of a new Ibrox club which forced broadcasters' hands and they began to shine a light, albeit briefly, on these leagues – until the aforementioned side attained promotion that is, then they were quickly discarded. This process seemed fairly straightforward until the Ibrox side enjoyed its first taste of life in the Scottish Championship. At the start of the 2014-15 season, with both Heart of Midlothian and Hibernian having been relegated from the top flight (one thanks in large part to administration and the other to a poor season culminating in a play-off defeat), it suddenly became cool to take an interest in all things Championship. After all, the media lined up in droves to tell us all about how it was set to be "the most competitive league in the country".
The problem with that narrative, however, was that it was quickly proven to be wrong as Hearts won the league by a larger margin (twenty-one points from Hibernian in second) than Celtic did (seventeen points from runners-up Aberdeen). Indeed, the Ibrox side finished third and fell in the play-offs thus ensuring another season in the Championship to come. Hearts emphatically signaled their return to the Scottish Premiership and, for the record, with just three points separating the top three teams, it was actually the Scottish League One which was the most closely contested Scottish division during 2014-15.
The following year, great attention was paid yet again to the events of the Scottish Championship, as the Ibrox side pulled away from an inconsistent Hibernian side and gained top flight status in the process, winning the league by eleven points. Again though, this was not the most closely fought league title in Scotland, with that honour going to the Scottish League two on this occasion (just three points separated Elgin City and East Fife come the end of the campaign). Meanwhile, a poor season from Dundee United saw them confined to relegation whilst Dunfermline Athletic powered their way to the Scottish League One crown, with each therefore set for life in the Scottish Championship this season. Alongside them Falkirk, Scottish Cup winners Hibernian, Raith Rovers, Queen of the South and St Mirren (amongst others) are set to compete in a division which may well prove to be more "competitive" than it has been of late. Surely then, it would seem logical that whilst the original motivation to pay more attention within the media to the lower leagues may no longer be a factor, now would be a fantastic opportunity to continue such a level of coverage? After all, it is certain that one current top flight side will face a Championship opponent in a play-off at the end of this season, so the majority of the Scottish footballing public would be happy to have the chance to familiarise themselves in that regard. Also, it cannot be ignored that three of last season's domestic cup finalists played their league football in the Championship. It's clearly a relevant division, and remains so as much today as it did two years ago.
Now, and I say this with the greatest sincerity, if you genuinely believe Sportscene or the wider media shouldn't bother with the lower leagues because "It's all about the Rangers" (or something similarly daft), then you're part of the problem. It is your unending craving for this country's national game to be dominated by one footballing superpower (providing it's your Club of choice of course, otherwise "the lack of competition" would be "bad for the game") by any means necessary which has helped to lead us to where we are today.
The national game in this country is far from perfect. Overseen by a governing body whom nobody seems to admire, respect or trust regardless of which Club they may support; overarched by a media often so blind in their desire for the "Old Firm" to be resurrected from the dead that they cannot see outwith their tunnel vision; and overshadowed by a prolonged period of systematic cheating and corruption on an industrial scale which nobody in authority likes to talk about or even acknowledge, it would be easy to think that all is lost, but personally I do not believe this to be the case.
Financially, it is abundantly clear that the Scottish game cannot compete with many of its European counterparts, but that should not mean that we cannot make the best out of that which we do have. Lowering ticket prices, encouraging people to leave their living rooms and watch live Scottish Football, would be a start. Equally, it would be nice to see the positives of the game being talked up, rather than every potential fault being continually criticised. In England, home of the "best league in the world" as they so often attempt to tell us, the media often takes a diametrically opposite view to many outlets north of the border. Virtually everything is a positive, be it borderline insane transfer fees or anything else. Indeed, what would be described up here as a "drab, goalless affair" would be reported as a "intriguing tactical duel" down south. Of course, I do not wish to see a swing to such a radical extent, but what is praiseworthy in the Scottish game must be talked up at any opportunity. Critically, that is not and will never be the "Old Firm". Glasgow is not the be all and end all of Scottish Football, now more so than ever.
If that was truly the case in the past, then why did we not completely disregard the whole season (because you would have already decided who the top two would be) and take a leaf out of the books of Major League Baseball and the National Hockey League, with Celtic and Rangers playing a seven game series to decide who is the champion for the year? Ironically, I imagine there are some individuals within the media who would have fawned over such a ludicrous idea, but the point remains. Although some teams will naturally be fancied to do better than others at the start of any given season, it is the uncertainty of the game which makes it so enthralling. Anyone can beat any opponent on their day, and that is something which should be celebrated. In this sense, the disrespect shown to every Football Club to have secured some form of silverware over the last few years during the decline and supposed absence of "Rangers" is truly galling. For the record, the destinations of these honours, wide and varied in their nature, are listed below.
Aberdeen – one Scottish League Cup (first trophy since 1995-96); Celtic – five Scottish League titles, one Scottish Cup and one Scottish League Cup; Heart of Midlothian – one Scottish Cup (first trophy since 2005-06) and one Scottish Championship title; Hibernian – one Scottish Cup (first trophy since 2006-07 and first Scottish Cup since 1901-02); Inverness Caledonian Thistle – one Scottish Cup (their first Scottish Cup); Kilmarnock – one Scottish League Cup (first trophy since 1996-97); Ross County – one Scottish League Cup (their first Scottish League Cup); St. Johnstone – one Scottish Cup (their first Scottish Cup); St. Mirren – one Scottish League Cup (first trophy since 1986-87).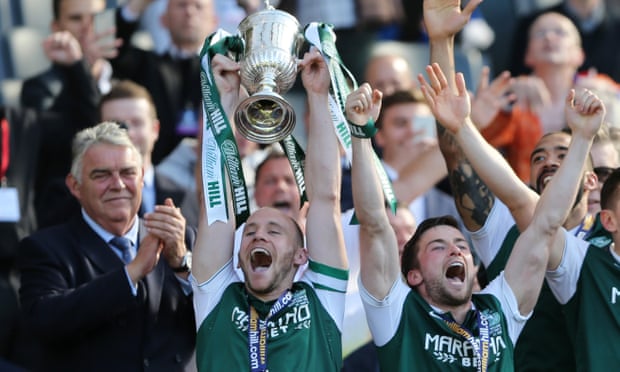 Each of these honours has been well earned and to disregard them because of a supposed lack of competition or any other reason is farcical. After all, few seem to recall any complaints from the Scottish sports media about a lack of competition during the early to mid-nineties. When one considers the fact that several Football Clubs who had never won one of these trophies previously or had not done so for a long time prior to their recent success, this completely contradicts the mantra which says there has been a lack of competition. Yes, Celtic have won five consecutive league titles, but the nature of knockout football has proven the Hoops to be far from invincible. Equally, although the League title was retained via a healthy margin when last season came to a close, one only needs to look at the explosion of joy upon Tom Rogic's long range shot finding the net away to Kilmarnock in the last minute to see that the Celtic support were worried at that stage. With hindsight, that was probably the day when the league race really began to get away from Aberdeen, but they remain a stronger force now than they were five years ago.
In closing ladies and gentlemen, allow me to return our focus to "The Good, the Bad and the Ugly". Despite his desperate efforts, Tuco never does manage to find any gold in the cemetery because unbeknownst to him, he has been lied to. He eventually gets his share however, but only when his companion allows him to do so. Had that not been the case, his efforts to unearth something long since buried, however well or poorly intentioned his reasoning, would have been in vain. Unless sections of the Scottish sports media wish to take up necromancy, there is nothing in the proverbial Scottish footballing graveyard which can benefit our game now. Do not listen to those within the media who thirst unceasingly for a return to the supposed "good old days" of the "Old Firm" – do not believe the fallacy of old – but instead allow us to strive for a better, fairer future for Scottish Football.
Oh, and if you want to remind yourself what "The Ecstasy of Gold" sounds like, you can do so by clicking here.