A Brief Look at Celtic's Recent Striking Transfer Dealings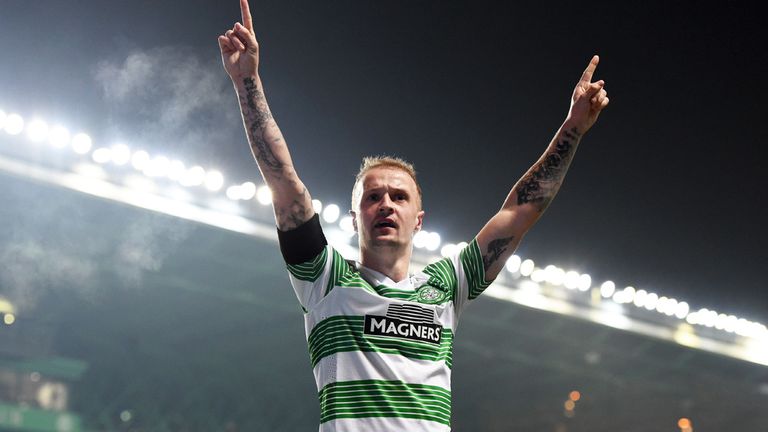 Throughout the vast majority of Ronny Deila's tenure as Celtic manager, his team have played with a solitary striker, much to the chagrin of numerous supporters. At present, Leigh Griffiths is undeniably the main attacking threat at the Football Club, with Colin Kazim-Richards apparently inbound before the transfer window closes later tonight. Kazim-Richards will be one of three strikers currently at the Football Club (excluding youths and development squad players), alongside Carlton Cole and the aforementioned Griffiths. Three strikers are currently out on loan also, with Nadir Ciftci headed for Turkey, Anthony Stokes at Hibernian, and Stefan Scepovic with Getafe in Spain. Understandably, many would fear how the present squad would cope should a serious injury befall Griffiths, who has proven himself to be a far better striker than I, and perhaps many other people, thought he could ever be when he signed for Celtic a couple of years ago.
However, the primary purpose of this article is not to cover these topics in-depth, but rather to consider Celtic's recent history in the transfer market when trading in strikers, a good example of whom is most certainly a valuable commodity in the modern footballing world.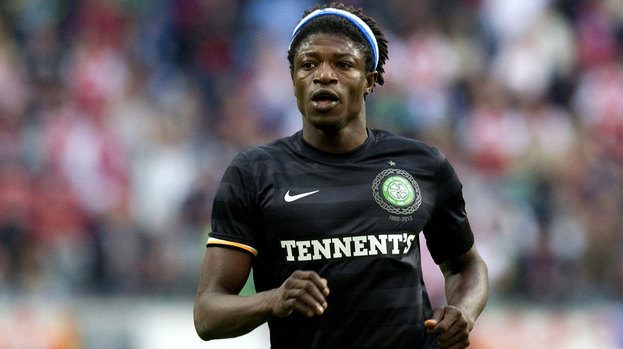 From the time of Tony Mowbray through to the current day, Celtic have signed fifteen notable strikers, whilst bringing another four in on loan. In total, these moves have cost the Football Club approximately £20,900,000 in transfer fees, each of which is listed below.
In: Morten Rasmussen (£1,300,000), Marc-Antoine Fortune (£3,800,000), Tony Watt (£100,000), Anthony Stokes (£1,200,000), Gary Hooper (£2,400,000), Daryl Murphy (£800,000), Mohamed Bangura (£2,200,000), Lassad Nouioui (Free), Leigh Griffiths (£1,000,000), Holmbert Fridjonsson (£100,000), Teemu Pukki (£2,400,000), Amido Balde (£1,800,000), Stefan Scepovic (£2,300,000), Carlton Cole (Free) and Nadir Ciftci (£1,500,000).
In (Loan): Robbie Keane, Pawel Brozek, Miku and John Guidetti.
Conversely, ten of these fifteen men have now departed Celtic Park, bringing in £9,950,000 in transfer fees, with each of the loan quartet also heading back to their parent clubs and another three being sent out on loan themselves.
Out: Marc-Antoine Fortune (£2,500,000), Morten Rasmussen (£250,000), Mohamed Bangura (Free), Lassad Nouioui (Free), Gary Hooper (£5,500,000), Daryl Murphy (Free), Tony Watt (£1,200,000), Amido Balde (Free), Holmbert Fridjonsson (Free), Teemu Pukki (£500,000).
Out (Loan): Anthony Stokes, Stefan Scepovic, Nadir Ciftci.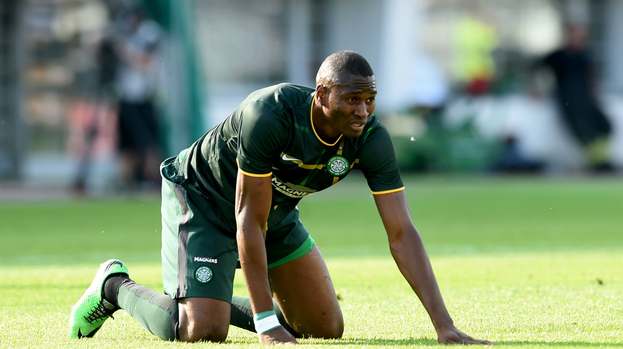 This represents a financial loss of almost £11,000,000, but there is much more to these lists than that. Firstly, they highlight that we have only made a profit on two of these players, Gary Hooper (£3,100,000 profit) and Tony Watt (£1,100,000 profit), with the rest culminating in losses, or parity in the case of Lassad Nouioui. Indeed, the signings of Amido Balde, Holmbert Fridjonsson, Mohammed Bangura and Daryl Murphy were particularly disastrous, with a total of £4,900,000 being spent without a single penny being taken in return. The last of these men is now proving his relative worth by scoring regularly in the Championship with Ipswich Town, but no matter.
Of course, the success of strikers cannot merely be quantified, even amid the so-called "moneyball" strategy, in terms of transfer fees paid and received. There is also their on-field endeavours to be considered. After all, that is why they are signed in the first place.
Of the fifteen strikers brought in permanently, only Gary Hooper (82 goals in 138 appearances), Anthony Stokes (76 goals in 192 appearances) and Leigh Griffiths (54 goals in 88 appearances) can be said to have been significant successes, racking up a total of 212 goals in 418 outings between them thus far. Having paid £4,600,000 for the trio, we can calculate that their goals have come at a cost of £21,698 each (in terms of transfer fees alone, ignoring wages etc for this simple analysis).
However, of the other twelve striking purchases, they each represented examples of relative mediocrity, a lack of opportunities or complete failure. Only one of Morten Rasmussen, Marc-Antoine Fortune, Tony Watt, Mohamed Bangura, Daryl Murphy, Lassad Nouioui, Holmbert Fridjonsson, Teemu Pukki, Amido Balde, Stefan Scepovic, Carlton Cole and Nadir Ciftci have scored ten goals or more for the Football Club, and that was Marc-Antoine Fortune with 12 goals in 43 appearances. In total, these men (who cost £16,300,000 in all) bagged just 52 goals between them in 263 appearances. To be fair to Holmbert Fridjonsson however, he was never given the opportunity to display his talents in a senior match, so he can be discounted, bringing the total cost of this list to £16,200,000, leaving us with an average price of £311,538 per goal.
Considering the four loan strikers momentarily, it can be said that both Robbie Keane (16 goals in 19 appearances) and John Guidetti (15 goals in 35 appearances) were relatively successful stop-gaps, whilst Pawel Brozek (0 goals in 3 appearances) and Miku (2 goals in 14 appearances) did not particularly impress.
Therefore, it can be said that one in every four or five strikers brought to the Football Club in recent years turn out to be a success, whilst half of the loan signings do enough to be worthy of some admiration. The big question, particularly with regards those forwards brought in on a permanent basis, should be "Is this good enough?"
Of course, it can never be expected that every acquisition will be a successful one. Signing good strikers – and holding on to them for any significant length of time – is not an easy task in the modern game, particularly with exorbitant transfer fees and wages being paid south of the border for average players on a regular basis. However, that being said, it must be clear to the hierarchy at Celtic Park that the current strategy is not working and something needs to change. In the last few seasons, we have seen an unknown goalkeeper in Fraser Forster developed to the point that he is now well on his way to establishing himself as one of the best stoppers in the English Premier League, whilst both a defender (Virgil van Dijk) and a midfielder (Victor Wanyama) who now play alongside him at Southampton were also sold for large sums. Critically, aside from the relatively minor profit made on Gary Hooper, no Celtic striking prospect has managed to break through and be sold for big money. Indeed, many have failed to enjoy much success at Celtic Park at all, let alone to attract interest from clubs with access to larger financial resources.
Will Colin Kazim-Richards be the answer to a problem which has plagued us since the days of Keane-Rasmussen? Personally I doubt it, with Feyenoord actively happy to see the back of him following the latest in a long line of disciplinary issues, but he should be given the benefit of the doubt and judged on his successes or failures in the green and white of Celtic. At 29 years of age, this is not a move with any great future resell potential. Clearly though, and more importantly, there are bigger issues than any individual player regarding the transfer policy at Celtic Park. Something must change, but it is up to each supporter to draw their own conclusions about what it should be.