Comparing the Class of 2014/15 with the Current Celtic Team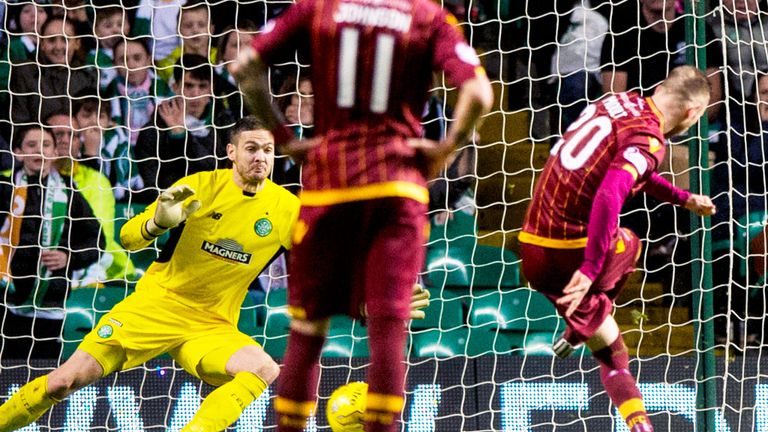 Yesterday, Celtic lost by two goals to one at home to Motherwell.  This was our third loss in eight matches, all of which came by virtue of a 2-1 scoreline. As a result, there has been even more speculation about the future of Ronny Deila, his backroom staff and Celtic Football Club in general. One only needs to look at a medium such as Twitter for a few minutes in order to determine there are significant differences in opinion within the Celtic support at present. There has been much discussion regarding whether or not we are progressing, stagnating or regressing as a Football Club, and therefore I have decided to briefly consider where we are presently compared to the same point last season from a statistical standpoint. Before I do so, I would like to make it clear that statistics rarely, if ever, provide the whole picture regarding any football team. By their very nature, they are rigid, and even the finest or the worst performances can be notably misconstrued by the statistics they can produce. Results and performances do not necessarily go hand in hand, but I'm sure you're all perfectly aware of that.
Overall
After 32 matches last season, we had won 19 times, drawn on 5 occasions, and suffered 8 defeats. After 32 matches this season, we have again won 19 matches, 7 fixtures have ended in a draw, and we have lost 6 times.
After 32 matches last season, we had kept 12 clean sheets as a team, with those shut-outs being shared between Fraser Forster, Craig Gordon and Lukasz Zaluska. After 32 matches this season, we've also kept 12 clean sheets, although all of them have been kept by Craig Gordon on this occasion.
After 32 matches last season, we had scored 64 goals and conceded 31 times. After 32 matches this season, we have scored 67 goals and conceded 32.
After 32 matches last season, our opponents were scoring one goal – on average – for every 9.39 attempts they had against us, whilst after 32 matches this season, they are currently averaging one goal scored for every 8.28 attempts they have. This represents a significant fall. However, there is a much less notable difference between the equivalent statistics for the goals which we score, with one in every 7.95 finding the net at this point last season and one in every 7.78 doing so currently.
League
After 18 league matches last season, we had attained 39 points. After 18 league matches this season, we currently have 42 points to our name.
After 18 league matches last season, we had a goal difference of +22. After 18 league matches last season, we presently have a goal difference of +31.
Europe
Having fallen in the Champions League Qualifiers during each of the two seasons under Ronny Deila, we must consider our performances in the Europa League.
During last season's Europa League group stages, we won two home matches and lost one, whilst drawing away from home on two occasions and losing the other. This gave us a points total of eight, which was enough to take us to the knockout stages, where we lost narrowly against Inter Milan.
During this season's Europa League group stages, we lost two home matches and drew once, whilst again drawing twice away from home and losing once. As a result, we finished with a points total of just three and were eliminated from the competition.
Conclusion
From a statistical standpoint, and I would again highlight that statistics do not always tell the full story, there has not been a tremendous deal of difference between where we were at this point last season and where we are now. The only significant differences have come in the form of two home Europa League victories during the last group stage campaign, which propelled us forward to post-Christmas European Football, something we would all long for at present.
That aside, the similarities between the two overall campaigns (in all competitions) to this point have been remarkable. Whether or not the performances have been better, worse or similar is another matter entirely.  Personally speaking, I wouldn't sack Ronny Deila at this point, but do feel that if poor results continue into the New Year, the pressure may mount to such a degree that action could be taken by the hierarchy at the Football Club.
However, nobody should fall into the trap of thinking the poor form of late is all a result of Ronny Deila's decision making. From the days of narrow wins over Elfsborg and Shakhtar Karagandy, the Club's strategy of dancing with death (whether we individually feel it to be the correct or wrong attitude) has been a risky one. We are now seeing the results of the consecutive seasons away from the pound signs of the UEFA Champions League in a footballing climate which is increasingly geared towards clubs in a few select leagues.
As is outlined above, we are conceding goals more easily than we were last season – although there has not been much difference in the number of goals we have conceded overall. Having lost both of our first choice centre-backs in the summer, one through a sale and another through an inevitable return to his parent club, this may not be a big surprise. Craig Gordon too, has looked suspect on occasion, whilst continuing to produce some excellent saves at other times. Several other players, and not only those primarily tasked with defence, have under-performed also. It is for every supporter to decide whether they think this is the manager's fault, his players', or indeed that of the people running the Football Club (or a combination of several things).
Regardless, our focus for the rest of the season must, first and foremost, be of a domestic nature. Should we attain success here, we can begin to dream of Europe once more.