Molde Ease Past Lacklustre Celts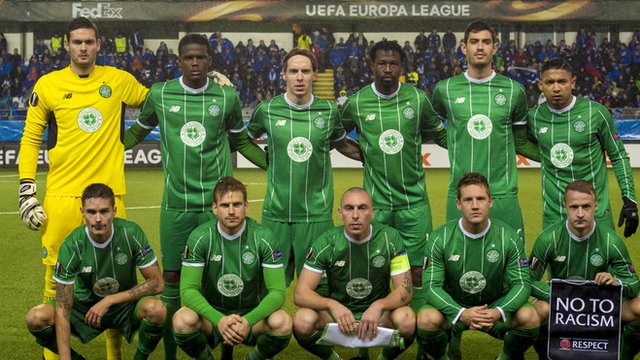 It will be fifty-three years ago tomorrow since Celtic played their first ever home European tie, drawing 2-2 with eventual Inter-Cities Fairs Cup champions of 1962-63, Valencia. Having lost the away match by virtue of a 4-2 scoreline, Celtic exited the competition at the first hurdle and left it to the likes of Dunfermline Athletic and Hibernian – who were both subsequently eliminated themselves by Valencia – to fly the flag for Scotland that year. Nowadays, the footballing world is very different, and as 2015 begins to draw to a close, Celtic are Scotland's only European representative once again.
Another less laudable anniversary which occurs today is that of our last Europa League victory, which came a year ago tonight at home to Astra Giurgiu (2-1, Scepovic (73), Johansen (79), Enache (81)). Since then, Celtic have failed to win any of our following eight Europa League fixtures to this point, despite some valiant efforts during those ties.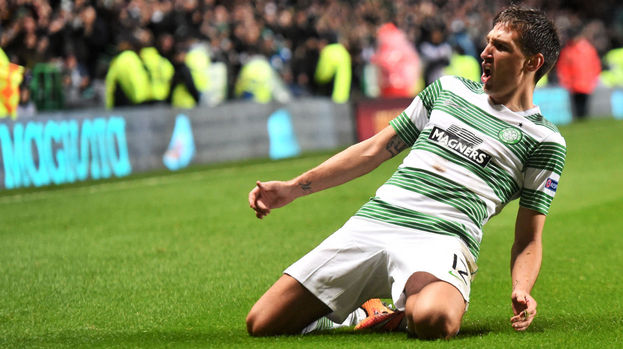 Indeed, whilst we're on the subject of statistics, allow me to highlight some of the more important ones from last night's match against Molde, which proved to be galling. Firstly, despite having fourteen attempts at goal, Celtic only had two shots on target yesterday evening. Not only is this indicative of poor finishing, its significance becomes more apparent when one asks the obvious question, "When was the last time we only managed two shots on target during a game?" The answer, perhaps unsurprisingly, was the 2-0 away defeat against Malmo. Prior to that, the Celts only registered a solitary attempt on target away against Qarabag, and once more managed two away to Inter Milan. Further considering the differences between ourselves and our European opponents with regards both total attempts and shots on target, the following graphs go someway to highlight our relative inability to consistently create chances.
Taking into account all of our European matches under Ronny Deila (with the exceptions of the qualifiers against both KR Reykjavik and FC Stjarnan as such teams, with the greatest respect to them, are sides Celtic should progress past with relative ease), we can see there is a clear gap between the relevant shot totals (only seven matches have seen us record more shots than our opponents and just five times have we registered more shots on target). This, coupled with some poor defensive displays which have seen the Celts keep just three clean sheets in these nineteen ties, does not make for pleasant reading.
Another matter of some concern is our current figures regarding the number of goals we score/concede when compared to the relevant shots for/against totals. Over the entirety of the last season, Celtic averaged one goal scored for every 7.15 shots taken, whilst conceding one for every 11.32 shots which the opposition managed. After a shaky start to the 2014-15 campaign, the gap between these figures grew steadily as the months passed. Indeed, the last time upon which our averages showed us to be conceding more easily than we were scoring was after the home loss to Hamilton Academicals. Today however, the current figures for this season stand at one goal scored for every 7.91 shots taken and one goal conceded for every 8.05 shots against. This is the closest these two figures have been for over a year, and says a lot of our current defensive woes. Good showings against Dundee United and Hearts should stop these figures from crossing over, but that should not take away from the fact they are currently so close.
Returning to the aforementioned match against FC Astra, it is intriguing to note that whilst the winning goal was scored by Stefan Johansen, our only other group stage victory during the last campaign came thanks to a goal from Kris Commons. Now, it will come as no surprise to any of you who watched last night's tie in Norway that I have mentioned each of these men, both of whom were undoubtedly important players at Celtic Park last season, delivering some fine performances. Commons bagged 16 goals in all competitions during the 2014-15 campaign and Johansen netted 13 times himself, with each holding a place near the top of the Club's scoring charts.
This season thus far, each man has scored four times (twice in European competition in each case) and produced several assists (seven for Commons, five for Johansen). However, it is noteworthy that two of Johansen's goals came against FC Stjarnan, as did two of his assists. Critically, Kris Commons has also played almost 300 minutes less than the Norwegian during this campaign, and therefore his goals and assists per minute played averages are significantly better than Johansen's figures. If one ignores the FC Stjarnan ties (and the relevant minutes played therein so as not to skew the statistics), we find that whilst Stefan Johansen has either scored or assisted a goal once every 226 minutes so far this season, Kris Commons has done so every 93 minutes, so there can be no serious debate as to which individual has enjoyed the better form of late.
This only adds credence to the already strong argument that Kris Commons should not have been replaced last night whilst Johansen remained on the field. Commons' behaviour, whilst not unjustified, cannot be condoned,  but to criticise it beyond that would take attention away from the significantly more pressing issues regarding Celtic's recent European form. and  Four wins from nineteen matches (again excluding the first round Champions League qualifiers) is very poor, regardless of how well we may have played at points only to have to content ourselves with a draw.
In the wake of yesterday's result, much blame has been attributed to different people for a variety of reasons. I've seen comments hoping for the departure of Dermot Desmond, Peter Lawwell, Ronny Deila, John Collins, John Kennedy and several first team players. Every supporter is entitled to their own opinions, but personally I don't think we can blame one individual for last night's display. Indeed, it is my belief that people at all levels of the Football Club must take their fair share of the blame in this instance. The Club has regressed in recent years from the successes of the 2012-13 campaign, despite being the recipient of some significant transfer fees, and the product which the fans are now paying to watch has suffered as a result. The hierarchy at Celtic Park must shoulder the blame for this, as they have implemented the strategies which have helped to lead us here.
As for the playing squad, it is now undeniable that something is not right in the dressing room at Celtic Park, and whatever the source of this issue, it has to be resolved as quickly as possible. It simply cannot be allowed to fester any longer. That aside, both the manager and the players are due some criticism for recent events. Ronny may have a clearly defined ideal as to how football should be played, but if he does not have players capable of carrying out his system of choice effectively, his unwillingness to adapt on occasion will continue to be a source of frustration for many. After all, his changes last night came far too late and produced no great benefit. Focusing now on the team, it cannot be ignored that so many preventable individual errors continue to occur time and time again. Deila can be criticised for picking the team and making substitutes, but he cannot be for the inability of a professional football player to successfully complete basic 5-15 yard passes with any consistency or to completely abandon their defensive duties without a discernible reason. The goals we conceded yesterday were calamitous in nature, and there can be no doubt that better opposition would have recorded a heavier defeat on us. There is no choice now but to dust ourselves down and move on to Sunday. I would love nothing more than for Ronny and this Celtic side to enjoy great success, but such a slump cannot be allowed to continue unchecked forever.
Finally, I would like to pay enormous credit to those who traveled to Norway and attended the match. If your devotion and faith were what earned us points and results on the continent, Celtic Football Club would be a European colossus once more. May those of you still to return have a safe journey home.