Another 2-2 Draw in the Europa League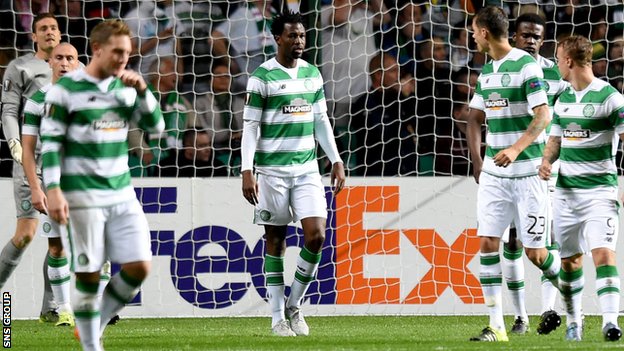 In the wake of yesterday's draw against last season's runners-up in the Turkish Super Lig, two words have been voiced more often than any others, "Efe Ambrose". Yet, whilst this article will mention the Nigerian defender briefly, it aims to look beyond that towards the much fabled and occasionally cliched "bigger picture". Now, before continuing, allow me to consider the Turks momentarily. Despite becoming the first Turkish side to face Celtic competitively last night, it is safe to say that the vast majority of Celts would have heard the name "Fenerbahce" before the draw for this season's Europa League group stages was made. After all, their rivalry with Galatasaray is famous worldwide, and only on one occasion in the last twelve years have they failed to finish as either the Champions or the runners-up in Turkey. During the summer transfer window, they spent a total of almost €43,000,000 (approximately £31,500,000) on an array of new players including Robin van Persie and Nani. Granted, they recouped almost €20,000,000 in transfer fees received, owing predominantly to the sale of Moussa Sow to Al-Ain for €16,000,000, but the summer still saw a net spend of €23,000,000 regardless (a little over £17,000,000). Indeed, their current squad cost around £65,000,000 to assemble, but as money does not win football matches alone, I shall leave such financial matters there. I simply felt such details were worthy of inclusion before we proceed.
Following Celtic's defeat at Pittodrie earlier this season, which came only a matter of days before the Hoops were due to face Ajax in Amsterdam, someone on Twitter posed the question, "How many points do you think Celtic will achieve during the coming group stage?" Inevitably, this quickly led to a barrage of different answers, ranging from the remarkably optimistic to the wholeheartedly disheartening in nature, but the majority seemed to be in the 3-6 range. Indeed, from memory I predicted 4 – hoping for a home win against Molde and perhaps an away point from somewhere. Of course, such predictions from many supporters were somewhat influenced by the lack of confidence which inevitably followed the loss to the Dons, but even with this in mind, it is apt to consider how each of the teams in our group (and their fans) are likely feeling at present.
Ajax
As pot one seeds, Ajax will undoubtedly be aiming to qualify for the knockout stages of the Europa League. With two opening ties against Celtic (H) and Molde (A), it is likely most of their supporters would have been hoping to have attained six points by this stage in proceedings, with perhaps four being an acceptable minimum. After all, they had beaten Celtic in Amsterdam only a couple of years ago, and likely thought pot four seeds Molde would also be a potential source of three points. As such, with only two points on the board from two draws – having come from behind on both occasions – the Dutch side will be disappointed with their results thus far.
Fenerbahce
A pot three side, but only on paper, Fenerbahce were many people's favourites to progress alongside Ajax from Group A, possibly as winners outright. Their first two fixtures saw them face Molde (H) and Celtic (A), but failures to win either of these matches will undoubtedly have annoyed many followers of the Turkish side. Indeed, had it not been for their fightback in Glasgow last night, they would not have a point to show for their efforts. Fenerbahce fans will be disappointed not to have four – or even six – points at present. They will not consider a solitary point to be good enough.
Molde
Undoubtedly the surprise package in this group, the Norwegian champions will be delighted with the two results which they have achieved up until this point, winning comfortably against Fenerbahce (A) and drawing with Ajax (H). Despite currently lying seventh in the Tippeligaen, these European matches will have buoyed their spirits and rightly so. Molde have proven themselves to be no pushovers, and whilst it remains to be seen whether or not they can go on to qualify for the latter rounds, other sides will certainly be more wary of them now than they were when the draw was made.
Celtic
Considering the topic of the previous conversation – the eventual points total of the Hoops in this year's group stage – an analysis of Celtic's two matches up to this point is tricky. On one hand, most of us would have been happy with a draw in Amsterdam had we been offered it beforehand and it would not have been overly surprising had we fallen at home to Fenerbahce, so another draw wasn't a bad result. Therefore, two points seems like a good return. However on the other hand, when we consider the manner in which the two matches actually unfolded, it is not wholly unrealistic to think six points were there to be had for the Hoops, if only discipline and concentration had not let us down. As a result of this, many feel frustrated to varying extents, whilst had we all been asked before the group started, I don't think anybody would have been flabbergasted had we sat bottom with zero points to our name at this stage, but then again, football is a funny old game. Group A remains wide open, and we must push onward, taking the positives from our recent performances and learning from our mistakes.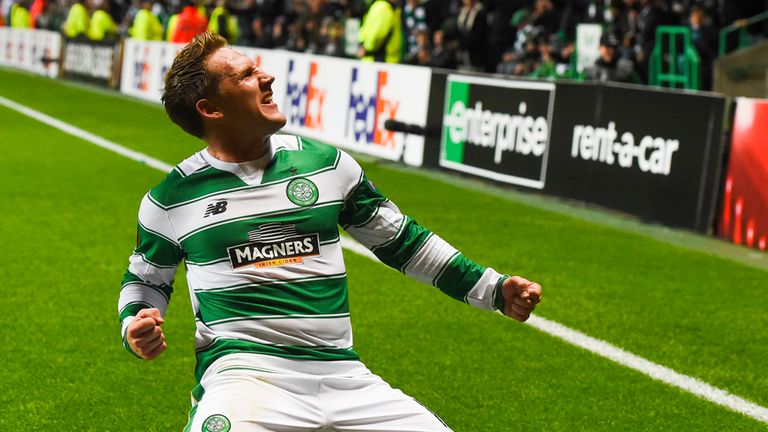 Before bringing this piece to a close, I wish to briefly discuss the two matters I consider to be of greater significance than Efe Ambrose's error last night. For the sake of clarity, that does not excuse Efe for his mistake, but hopefully you will see my line of thinking shortly. First of all, whilst the Nigerian can and must shoulder the blame for his individual shortcomings, it is not his decision whether or not he is selected to feature nor indeed to be a Celtic player. Save for the potential movement of Mikael Lustig to centre-back and Saidy Janko to right back, or the selection of the largely untested Tyler Blackett, Ronny Deila had no choice but to play Ambrose yesterday evening due to the current unavailability of the injured Jozo Simunovic and Charlie Mulgrew. Therefore, I feel it is of critical concern that we, as a Club, have reached a point where Efe Ambrose is the first choice back-up centre-back at Celtic Park. Of course, the biggest talking point in this regard is usually our forward situation, where we currently rely heavily on Leigh Griffiths, with only Nadir Ciftci as a back-up presently, but the issue stands nonetheless. Whilst Efe has been playing well of late – and actually did so for the majority of the match against Fenerbahce – a horrendous individual error never seems to be too far away, and this must play on the minds of his teammates at points. Fundamentally though, Ambrose can be criticised all day long, but the emergence of such errors is not a recent occurrence, and as such, his continued selection for the side (largely out of necessity at the moment) is a source of frustration for many.
Secondly, and perhaps more importantly, is the current Celtic side's propensity to throw leads away in big matches. Two-nil margins in our favour have not seen the comfortable victories they should have in recent home European ties, and again questions can be asked of the nature of the draw in Amsterdam. When Fenerbahce scored their first goal last night, the mood in the stadium shifted in a manner not dissimilar to that which occurred when Jo Inge Berget grabbed a late second for Malmo in the home leg against the Swedes. Two matches which should have witnessed relatively comfortable victories after the home side enjoyed such excellent starts – which must receive the praise they are due – ultimately slipped from our grasp, and it is not simply defensive errors and a supposed inability to repel set pieces which should concern us here, but the way in which we seem to quickly find ourselves at panic stations. This is why last night's draw was bigger than Efe Ambrose's mistake, because one can safely assume that had Dedryck Boyata or any other player did exactly the same thing, the momentum would still have been sapped away from us; the belief in ourselves would dissipate temporarily; and our backs would have been firmly against the wall, just as was the case against Fenerbahce. Supporters will inevitably get nervous if a lead is halved or even taken away entirely during a match, and whilst such events are bound to have some affect on the players, as professionals it is their job to rise above such natural feelings and focus on the job at hand. One can only hope that the return of Jozo Simunovic will help to steady the defensive ship. After all, two enormous ties with Norwegian side Molde lay ahead.
Special mention must be made of the individual performance of European debutant Kieran Tierney last night. At eighteen years of age, he put in a very fine showing in a game of such magnitude, defending ably and offering an attacking threat also. It is clear the young man has bags of potential, and such performances warrant him more playing time in the senior side. I think we can all agree in saying we hope Kieran has a very big future in front of him at Celtic Park.
In summary, whilst I think a lot of us will feel frustrated about the nature in which both European 2-2 draws have came about, we must all keep in mind that potential progression to the knockout stages remains a strong possibility if we can cut out some of the mistakes which have hampered our efforts thus far. When one considers Celtic have now only won three of our last eight competitive matches (scoring 16 and conceding 9), I find it somewhat strange that I am not overly unhappy with how things are going, so it will come as no surprise to you that I'm not someone who wishes to see a change in manager any time soon. The team are getting better as time passes, and one would like to think this will see us succeed domestically once again, but with only four European ties remaining before the group stages come to a close, improvements will have to be made rapidly if we are to enjoy another European run beyond Christmas.
Who knows what will happen? It's Celtic after all, sometimes they surprise us when we least expect it.
"Uniquely Celtic: The Soul and the Spirit" is set to be released this month, with a final date yet to be confirmed. At over 550 pages long, including almost 200,000 words and forty photographs, I hope it will be very much enjoyed by those Celtic supporters who choose to read it.