Last Minute Shopping Remains A Risky Business
Yesterday evening at 11pm, the summer transfer window "slammed" shut.
Previous to this, we were treated to all of the stereotypes transfer deadline day could throw at us; groups of people standing behind sports reporters trying to get themselves on television; all of the bizarre buildup to the arrival of Jim White and his yellow tie (followed by the nationwide realisation that he's still rather annoying); and I'm sure Harry Redknapp probably did an interview from the front seat of his car at some point too. However, it was not any of these stereotypes which worried me, but the apparent insistence of those at Celtic Park to leave things to the last minute once again.
Since the 2011-12 season, Celtic have signed the following players on, or within a couple of days of, deadline day (including January transfers):
Leigh Griffiths (22 apps, 8 goals – £1 million paid – still with the Club)
Nir Bitton (18 apps, 1 goal – £700,000 paid – still with the Club)
Teemu Pukki (27 apps, 7 goals – £2,400,000 paid – now at Brondby on loan)
Max Oberschmidt (youth goalkeeper – loan from Fulham – now at Energie Cottbus)
Efe Ambrose (68 apps, 5 goals – £1,500,000 paid – still with the Club)
Miku (11 apps, 2 goals – loan from Getafe – now at Al-Gharafa)
Lubos Kamenar (goalkeeper – 0 apps – loan from Nantes – now at Gyor)
Lassad (14 apps, 3 goals – released by Deportivo La Coruna – now at Arouca)
Viktor Noring (youth goalkeeper, 0 apps – loan from Trelleborgs FF – now at SC Heerenveen)
Mohammed Bangura (11 apps, 0 goals – £2,200,000 paid – now at Istanbul BB)
Badr El Kaddouri (6 apps, 1 goal – loan from Dynamo Kiev – now a free agent)
Pawel Brozek (3 apps, 0 goals – loan from Trabzonspor – now at Wisla Krakow)
As you can see, only three of the men listed above remain Celtic players as I write this (their names are listed in bold). Finnish striker Teemu Pukki is currently on loan to Brondby (which would technically take this total to four), but as the Danish side have the option to buy him at the end of his loan period, it is likely he will not be a Celtic player for much longer should he succeed in his new surroundings.
The total cost of the above transfer fees (excluding any loan expenditure) is £7,800,000 – a figure which brought Leigh Griffiths and Nir Bitton (both of whom have shown some promise in the Hoops but have yet to really prove themselves), Efe Ambrose (the enigmatic liability) and Mohamed Bangura (who never scored a goal) to Parkhead.
Of the six loan deals listed, these players made a combined total of twenty appearances between them, scoring three goals, although it must be noted that three of these men were goalkeepers. Lastly, free agent Lassad showed one or two moments of class before disappearing into the footballing ether.
Now, with yesterday's signing of Serbian striker Stefan Scepovic, the figure of £7,800,000 has risen to £10,100,000. Of course, I hope he is a great success at Celtic, and should he start to score goals left, right and centre, I have no doubts the vast majority of the support will quickly "forgive and forget" regarding the Getafe saga.
Celtic have most certainly been toothless up front thus far this season, averaging only one goal scored from every ten attempts they have had, and therefore the signing of a striker is a very welcome one indeed.
However, it could have been better. The John Guideitti affair rumbles on, and it remains unclear at this point whether or not he will join the Club on loan from Manchester City (and whether or not he will be eligible to compete in the Europa League if he does, which now looks unlikely). If the deal does fall through, questions will be asked of the decision makers at Celtic Park, for the Swedish striker could have been brought in earlier than deadline day, nullifying much of the risk with regards a situation such as this arising.
Increasingly, it does appear Celtic and the relevant domestic governing body had fulfilled their obligations on time, but Manchester City's inability to hand over a particular form quickly may have been to blame. This is immensely regrettable, but as we know, agreements such as this often carry much higher levels of uncertainty when they are left so late in the transfer window.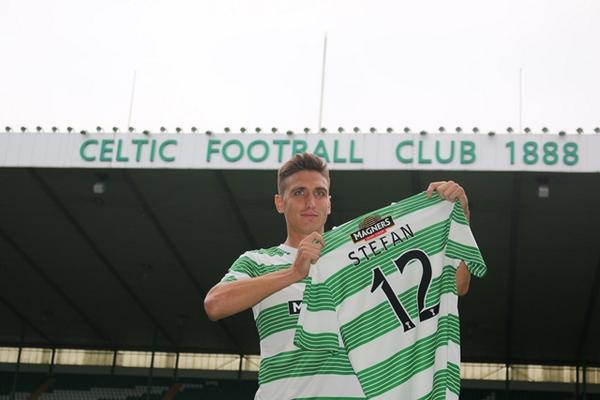 Equally, whether one casts their attention to Scepovic or Mubarak, thoughts will linger about what could have been had they arrived prior to our two eliminations from the Champions League qualifiers.
Everyone is aware, to some degree, of the financial and footballing constraints those in the hierarchy at Celtic Football Club must work within. Scotland is not regarded by many footballers as a particularly desirable country in which to play the game, and without the lure of Champions League football on offer, a move to Celtic for many sporting mercenaries loses a large chunk of its appeal.
Also, the Club simply cannot compete with the wages which are available in several other countries, particularly those just across the border in England. Whilst someone like Radamel Falcao could never be considered a realistic target for Celtic, the fact that he will have earned more money in the time it takes you to read this article than many hardworking football supporters will earn in a week only highlights the disparity in the modern game which continues to grow at a frankly alarming rate.
Regardless, it is clearly now difficult to attract players to Scotland. However, this should not dissuade us from trying. Simultaneously, we should always be on the lookout for homegrown talents at other Scottish clubs, aiming to blend the best which this country has to offer with some shrewd, carefully chosen purchases from the continent and beyond.
Being realistic, the negotiation of potential footballing transfers will be far more difficult in practice than in theory, and this is something we supporters must remember occasionally. However, the reason Chief Executives and other employees are paid their salaries is to deal with such issues, overcoming possible obstacles and ensuring the best agreements are made for player and club alike.
However, the facts regarding the current situation are clear.
Celtic spent £2,300,000 this summer on transfers (excluding loan fees) whilst receiving £11,500,000 in turn – a difference of over nine million pounds. We failed to invest prior to not one, but two eliminations from the footballing and financial "promised land" of the Champions League group stages, and we have paid the price for it.
Conversely, we managed to hold on to Virgil van Dijk despite interest from England.
So, all in all, was it too little from Celtic this summer? Perhaps. Was it too late? We'll see soon enough.