A Brief Look At Tonight's Match
As you will all know, Celtic take on Ajax tonight in Glasgow and, keeping with our theme so far this season, we have the thoughts of a fan of our opponents for you to enjoy, courtesy of the folks at "Dutch Football" (@football_oranje) on Twitter. Sadly, due to some time constraints this article is significantly shorter than our previous two.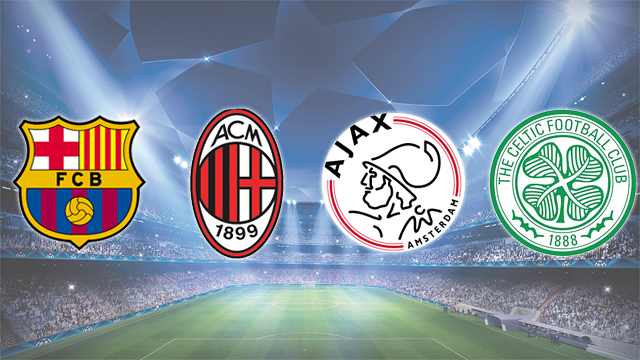 The Away Viewpoint
"The Ajax squad has had to adapt to the losses of Christian Eriksen and Toby Alderweireld and, though the Amsterdam club have still been shaky recently, they look to be finding their feet. Kolbeinn Sigthorsson has started to score goals more prolifically than he has done in the past and new man Lerin Duarte has kicked his goal tally off well, too.
They have, however, shown poor away form and are yet to win an away game this season, couple this with Celtic's amazing home form in Europe and it looks like Ajax have a real fight on their hands.
Ajax are without big name Bojan, but the forward was very lacking during his time in the squad and young prospect Lesley de Sa has looked keen to show his worth as a replacement. The big blow, however, will be the loss of Lerin Duarte who has been very important since joining the club towards the end of the transfer window. His recent injury leaves him doubtful for an unknown amount of time but he will certainly miss Tuesday's game.
Expect Ajax to come out attacking. They will want to keep the ball and bring it forward well because that's how they like to play at home. If Celtic allow Ajax the room to do this, they will have a difficult time but such a young squad travelling to such an intimidating ground will call on a lot of nerve if they are to get a result they want."
Personally, I must admit that I'm not too confident about tonight's match. Our home record is magnificent, as is the atmosphere generated on European nights, but with a long list of injuries and the suspension of captain Scott Brown, as well as a few key departures in the summer, I wonder whether we will be able to come away with all three points.
However, we have competed with AC Milan and Barcelona already this season, and, as any Celtic supporter will know, anything is possible when Celtic are involved. We've been considered enormous underdogs in the past (with injuries etc aplenty) and triumphed unexpectedly – see Barcelona last season for a recent example – so we live in hope.
Both teams drew away from home on the weekend just gone, but that matters little on a night when so much is at stake and both sides likely had one eye on the Champions League even during their domestic trips.
My heart says 2-1 Celtic, my head says a 1-1 draw is more likely. I sincerely hope my heart is proven correct.