First Meeting, Second Season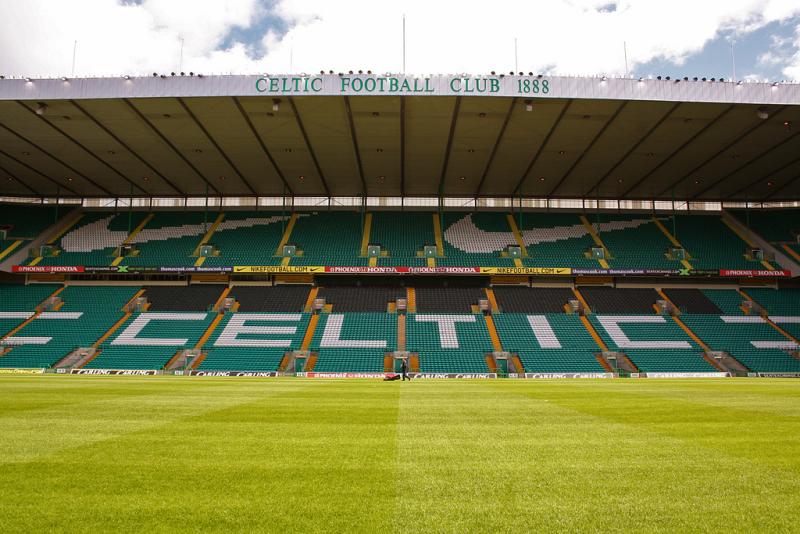 In the middle of August, I met with David Stothers (General Manager, Catering and Cleaning) and John Paul Taylor (Supporter's Liaison Officer) at Celtic Park. Firstly, allow me to apologise for the relative lateness of this resultant article. In the days following this meeting, I was busy with other matters and then, in all honesty, with the run-up to the game against Shakhter Karagandy and the ensuing Champions League draw, I didn't think many people would look twice at something about food. Anyway, my apologies once again for this delay.
Moving on, this meeting was a continuation of our efforts to see the match day catering on offer to Celtic supporters improve, and it marked the beginning of our second season of talks with the relevant groups. No representative from the catering company which runs the kiosks inside the ground ("The Lindley Group") was present.
Unsurprisingly, much of our discussions considered the views held by many within the fan base that very little has improved over the course of the off-season.
Personally, the only improvement which I have noted is waiting times, but whether this is due to increased efficiency or less customer sales is unclear. It is also worthy of mention that Lindley have rolled out their new hot dogs etc (which were only previously available in particular areas) around the whole ground.
With regards pricing, to my knowledge at least, the only increases in price over the course of the summer came in the form of meal deals and Bovril. However, you may not have noticed the increase in the prices of the meal deals, as at the last home fixture, some areas were still displaying the old signage, hiding rises which were as high as £1.40 in one case (see the photographs below).
The Club wished to re-emphasise that, whilst they can offer advice to Lindley regarding pricing, they cannot alter it themselves. However, efforts continue to be made to highlight the strong feeling that pricing within the stadium remains too high. Equally, they said they hoped the sign issue would be addressed by Lindley, but as of the last home match, this had not occurred.
Next came the issues regarding which food and drink is, and subsequently is not, allowed to be brought into Celtic Park by any supporter. On the surface of it, the Club agreed that there was nothing to stop you from taking virtually any foodstuff to the football, providing it was not in a closable container. Acknowledgements were made that such rules were somewhat grey in some areas, and therefore we have asked that this is clarified as soon as possible, so that not only supporters, but also police and stewards are aware of which items are acceptable/unacceptable.
For example, I know that many supporters with children would prefer to buy a multi-pack of Capri Sun's in a supermarket (£2.98 for ten in Tesco) and bring one along to each match rather than having to pay for one inside the ground (£1.50 inside Celtic Park – a little over five times the supermarket price – although it is important to note that Celtic Park is, of course, not a supermarket). This may seem like a relatively insignificant saving at first glance, but in tough financial times, small savings can (and often do) make big differences to many families.
Now, allow me to indulge you with a quick example. Say you take your child to twenty home matches this season, paying for a Capri Sun each time at the kiosks – for these, you will hand over £30 in total. However, if you were to buy the same number of drinks from Tesco, it would cost you £5.96 – a saving of over £24 throughout the year. Of course, many people have, for example, two children, and so this saving would rise in such situations to over £48 (less than £2 shy of the price of one of the kid's season tickets for the next season).
Anyway, at the moment, whilst both of the gentlemen from Celtic present at the meeting said they believed these drinks were currently allowed to be brought into the stadium (and presumably they are – since they can be bought inside), we have received a couple of reports of them being refused entry over the last year and I myself have witnessed a child being told they had to drink their juice outside by a steward.
Regardless, the issue is clear – different stewards/police officers seem to have vastly differing opinions on what is, and what is not, allowed inside Celtic Park. Therefore, I feel the Club and the police must work together in order to clarify and publicise these regulations from a common sense perspective.
Later in proceedings, I reiterated our position that, whilst the majority of supporters who contacted me continued to be unhappy with the standard of service on offer to them (whether it be price, product quality, waiting times or anything else), I could not support any potential renewal of the Football Club's current deal with Lindley – which is currently in its final season.
If this were to happen, I would, personally, withdraw my custom and urge other supporters to consider similar action. Of course, I would never ask a parent not to feed a hungry child or a supporter not to buy a hot drink if they were cold, but you get the gist. Thankfully, this remains a far off prospect as yet.
Finally, the Club have invited me to gather a group of supporters together for another fans meeting to be held sometime in September. Therefore, whilst spaces are limited, if you would be interested in attending to voice your thoughts, please feel free to let me know. Equally, if you have had an experience at Celtic Park with regards the catering that you wish to highlight (but not in person), please contact me via "@MaleysBhoys" on Twitter or, alternatively, by clicking the "Contact Us" tab at the top of this page.
I would once again like to take this opportunity to thank Celtic Football Club, specifically Mr Stothers and Mr Taylor, for taking the time to discuss our ongoing concerns.